Teresa began her early training as a dancer and competitive gymnast learning the Cecchetti method of ballet, studying under Bette Downs. As a student she performed the Nutcracker with the Westside Ballet multiple times. She spent her summers strengthening and perfecting her craft and attended gymnastic camps in Sun Desert and dance intensives at Scripts College training in many other styles of dance such as modern, tap and jazz. It was at Dupree where she was a recipient of a dance scholarship.
In high school she was very involved in choir and drama. This is where she began her love of musical theatre. She had the lead in the first Golden West High School musical and continued to thrive in the program for the next few years.
After high school she attended California State University Northridge where she received her Bachelor of Arts Degree in Theatre. There she expanded her talents and training performing in CSUN productions as well as Dinner Theatres. She also worked backstage on many Operas doing costumes, lights and production. She received her Screen Actors Guild card and did commercials and television doing voice overs as well as acting rolls. Some of her credits include, Saved by the Bell, Melrose Place, Married with Children, Wonder Years and Grave Secrets with Patty Duke.
In 1994, Teresa moved back to (her roots) Visalia and began working for her Dance Teacher and Mentor, Bette Downs, as one of her lead teachers at Dance Arts, teaching all ages and all levels of ballet, tap and jazz. In 1997 Teresa took over Dance Arts. Since then, she has taught and mentored over 5000 students of her own, teaching ages three through adult in every genre of dance, pre ballet, ballet, pointe, tap, jazz, musical theatre and hip hop.
She has shared her talents throughout the community choreographing 18 musicals for Golden West High School with casts of 90 or more. She has created patriotic numbers for the Visalia Veterans and has been involved in the Kids Fest and Taste of the Arts. She also created dances and was asked to perform for the Visalia Restaurant Association and the Creative Center.
Over the years, she has lead multiple dance teams to 1st place titles at the national level.
Teresa's past experience of theatre and television has been a great asset to her teaching. Her experience at Northridge filled her with knowledge and gave her the foundation to be an educator. Her experience working with teachers and choreographers such as Desiree Robbins, Laurie Johnson and Linda Bernabei-Retter inspired her to bring her own unique voice to her students.
Teresa's style of teaching is like no other. Her enthusiasm and love of dance is evident in every step she teaches. Each student is nurtured and made to feel special. Her classes are filled with warmth and laughter, focusing on not only dance technique but having fun, and teaching life skills.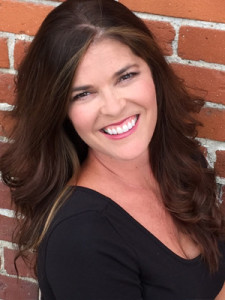 Teresa Vidak
Teresa Vidak